How To Tell When Someone Reads Your Text Message
Read receipts that were once available on iPhone and other messaging apps like WhatsApp and Facebook Messenger can now be used on Android. However, both phones on both edges must support RCS's new type of messaging. In this article, you will be learning how to tell when someone reads your text message.
The directions below should apply to all Android phone makers. Here's how to get it done in a few steps:
Open Settings from the text messaging app(Tap the three-dot or lines if it's not there).

Go to Chat features, Conversations, or Text Messages depending on your phone. Tap More Settings if you can't find it I the first page.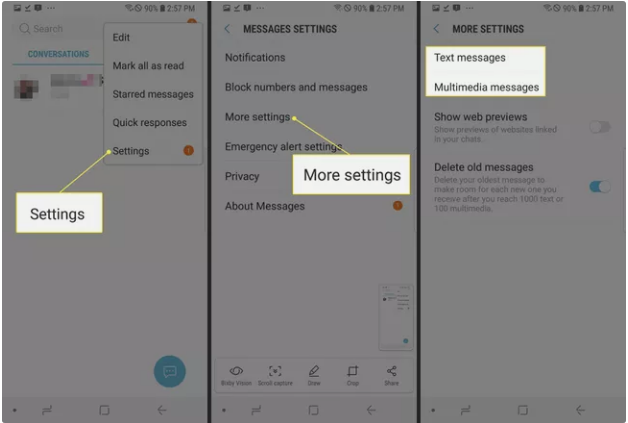 Don't miss: How To Disable The Samsung Pay Swipe Up Gesture
Turn on (or turn off) the Read Receipts, Send Read Receipts, or Request Receipt toggle switches, depending on your phone and what you want to do.
To turn on reads receipts on your Samsung Galaxy Device, follow the below step to get it done in a few steps:
First, open the Messages app on your Samsung Galaxy device.

Click the menu icon.

Tap Settings on the menu.

Tap Chat Settings. This is where you'll find your advanced texting features.

Toggle the "Share read status" switch to the On position.

Now, get your hand on another Samsun phone to run a text by sending text messages while connected to the internet.
Editor's picks:
Share:
Twitter

|
Facebook

|
Linkedin