macOS Could Not Be Installed on Your Computer? Fix Now!
Updating your Mac takes long enough as it is. But that ordeal becomes even more time-consuming when the update fails and an error message says "macOS could not be installed on your computer."
The bad news is this error could be occurring due to a number of different reasons. The good news is you can get your Mac back up and functional with just a little work. In this article, we explain why macOS could not be installed on your computer, and how to fix the issue.
There are a lot of different reasons a macOS installation might fail. Hopefully, the error message told you exactly what the problem is. That way, you know where to target your troubleshooting efforts.
Some of the most common reasons macOS can't complete the installation include:
COPYRIGHT_NOVA: Published on https://www.novabach.com/macos-could-not-be-installed-on-your-computer-fix-now/ by Daniel Barrett on 2022-05-29T23:10:53.000Z
Not enough free storage on your Mac

Corruptions in the macOS installer file

Problems with your Mac's startup disk

Incompatible

hardware
Whatever the cause of your macOS installation error, it's usually easy to fix for yourself. Follow the tips below to sort out the issue.
Sometimes, all you need to do to fix macOS errors is to restart your Mac and try again. Open the Apple menu at the top-left of your screen and select Restart from the dropdown menu to do so.
Restart Mac confirmation window

If your Mac is unresponsive, press and hold the Power button to force a shutdown. Don't do this while the installation is in progress, though, since doing so can corrupt the files in your

operating system

.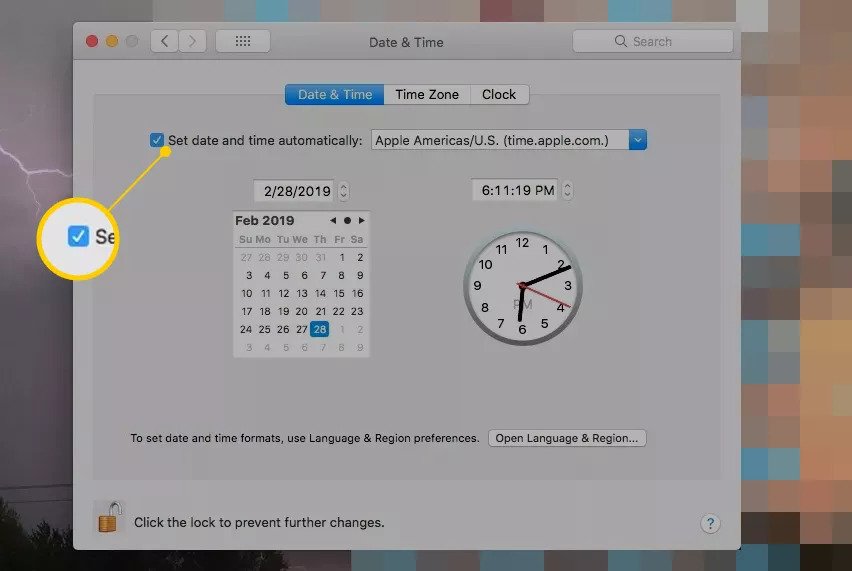 001_how-to-fix-macos-could-not-be-installed-on-your-computer-error-4587241-5c79621f46e0fb0001a9837d.jpg
If the displayed date and time don't match reality, this could be the problem. Restart your Mac again if necessary, then go to System Preferences > Date & Time. Click the lock icon and enter your password (if necessary) to enable changes, then click Set date and time automatically. After this, try the installation again to see if it works.
Also read: How To Fix a Mac That Keeps Booting Into Safe Mode
A typical macOS installer takes up around 4-5GB of space on your Mac. But to complete a macOS installation, your computer actually needs about 20GB of free storage.
This is because the macOS installer needs extra space to unpack files and folders. Without that additional free space, the installer has no room to work and can't complete the installation on your Mac.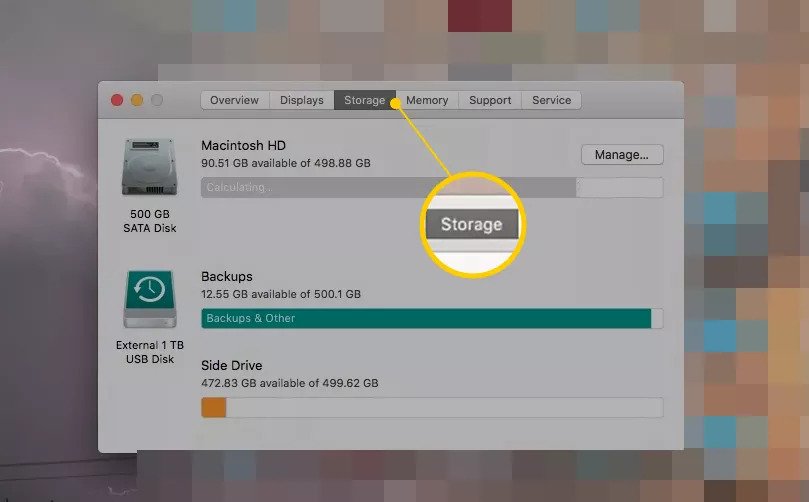 002_how-to-fix-macos-could-not-be-installed-on-your-computer-error-4587241-5c79623dc9e77c000136a70b.jpg
Open the Apple menu and go to About This Mac > Storage to view the amount free space on your Mac. Click Manage Storage to see what's using the most space and then follow our tips to free up more storage on your Mac.
Find the macOS Installer in your Finder's Downloads folder, drag it to the Trash, then download it again and retry.
You may need to force restart your Mac by holding down the Power button until it shuts down. Afterward, turn the Mac back on. You may also want to hold down Shift during the restart to boot up in Safe Mode so the Installer doesn't try to run again.
The PRAM and NVRAM store various settings and preferences on your Mac, such as your screen brightness, sound volume, and display resolution. Errors with your PRAM or NVRAM might explain why macOS couldn't be installed on your computer.
Fortunately, it's easy to reset these settings without erasing any of your personal data. To do so, restart your Mac and hold Option + Cmd + P + R while it powers on.
Keep holding all those keys until you see a second Apple logo or hear a second startup sound, at which point the reset is complete.
Also read: How to Copy, Cut, and Paste on a Mac
If you use Time Machine to regularly back up your Mac, you can try going back to an earlier state to see if it's more compatible with the installer.
Make sure your backup drive is attached, then restart your computer and hold Command+R until the Apple logo appears. Instead of going to the Desktop, your computer will prompt you to choose the main language, then open a window called macOS Utilities.

In macOS Utilities, click Restore From Time Machine Backup, then click Continue.

You'll come to an intermediate screen with some information about what you're about to do. Click Continue to move ahead.

Choose the drive you store your backups to and click Continue again, which will take you to a screen where you can choose your most recent backup. Afterward, click Continue again.

Your computer will restore the earlier backup, and you can see if the installation works.
Still seeing that the macOS installation couldn't be completed? There might be disk permission or fragmentation errors on your startup disk. It's easy to fix most of these kinds of errors using the Disk Utility app, which comes pre-installed on macOS.
Open Disk Utility from the Utilities folder in Applications. Select your Mac's startup disk in the sidebar—usually called "Macintosh HD"—then click First Aid. When you Run First Aid, Disk Utility scans your disk for errors and repairs whatever it can.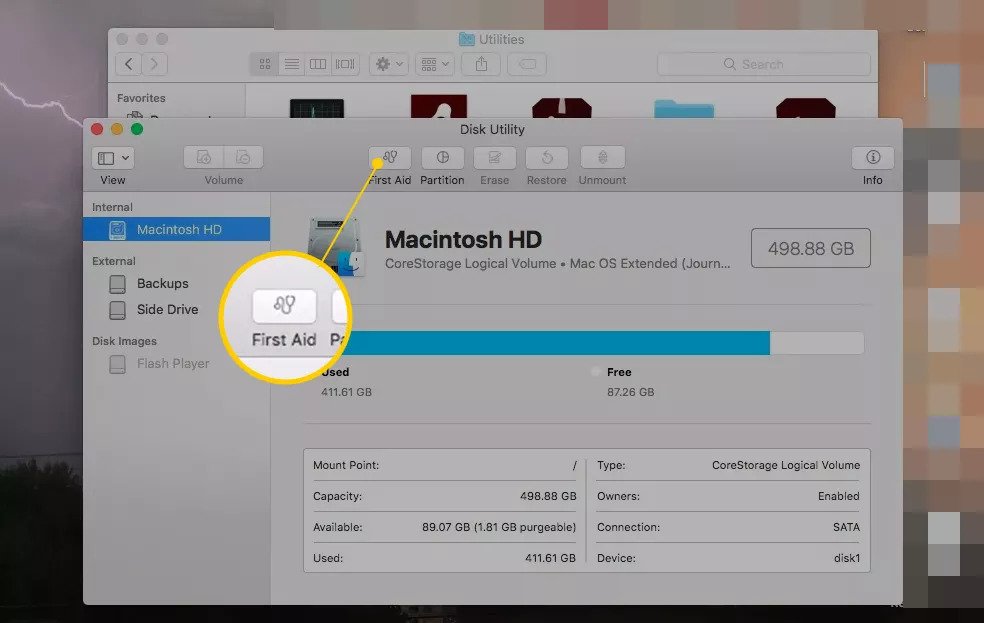 003_how-to-fix-macos-could-not-be-installed-on-your-computer-error-4587241-5c79625646e0fb0001d83d11.jpg
If macOS still won't install properly, you might need to reinstall the whole operating system instead. You can do this using Recovery Mode on your Mac.
Restart your Mac and hold Option + Cmd + R while it powers on. Release the keys when you see an Apple logo or hear a startup sound, at which point a macOS Utilities window appears. Click Reinstall macOS to install the latest version of macOS.
If none of the above worked, it may be time to turn your computer over to the professionals. Check out our guide on how to get your computer fixed for instructions on finding someone to solve the problem and what you need to do to prep your mac for servicing.
Editor's recommendations:
Share:
Twitter

|
Facebook

|
Linkedin