How to Setup a Router without a Modem
How to Setup a Router without a Modem – Wondering if there is a way you can use a Router without a Modem? You're not alone. A lot of regular mobile phone data users ask the same question when trying to move to more robust internet connection settings. The simple answer to this question is YES. You can use a Router without a Modem.
You can use a router without a modem to transfer files or stream content between devices on a wireless network. However, you need a modem and an internet service provider (ISP) to access the internet.
The main job of a router is to:
Connect with your endpoints wired or wirelessly (PC, tablet, etc.) by assigning them IP addresses (local IP)

Enable your devices to connect.

On the other hand, modems are for connecting your router and other endpoints to a broadband network.
You don't necessarily need a modem or an internet connection to communicate with other devices on a local area network (LAN). You can send data to printers, external drives, and other devices as long as you're connected to a router's wireless network.
This article explains how to set up a router without a modem. Follow the steps below to set up a Wi-Fi router with or without a modem.
Before going any further, you need to power on the router. Connect the router to the power supply and plug it in.

Find the network name (also called the SSID) and the password. You can find this information on the bottom of the router or check the router's manual.

On your computer, select the Wi-Fi icon in the Windows taskbar or the Mac menu to see a list of available networks, then select the network name and enter the password.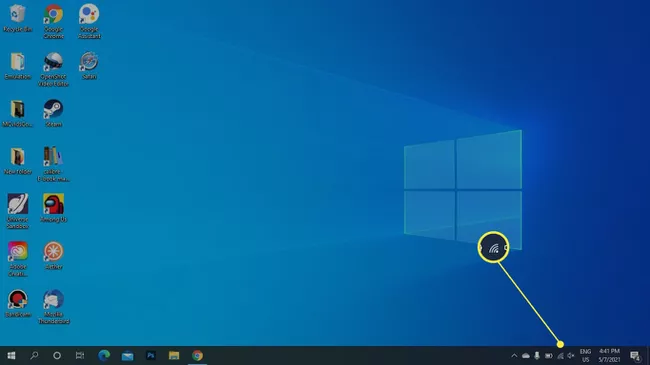 Also, you can use a wired connection if your computer has an Ethernet port. Use an Ethernet cable to plug your router into your PC.
Connect your other devices to the router's network. You'll need to use your computer to connect a printer to your Wi-Fi network.
Once connected, you'll need to find your default gateway IP address. This information is generally available on the router package. You can also use the command prompt to find this information. Here's how:
Open the Command prompt, type 'ipconfig' and hit Enter. The system will prompt you with the IP address.

To configure your router's settings, open a web browser, and enter the default gateway IP address in the URL field.

Enter the username and the password for the router.
Note: These details are case sensitive so go by the same task with utmost care and attention.
If you face issues regarding the login, try performing a factory reset to reset your router to default settings completely.
Use the admin console in your browser to adjust your network settings. For example, there are many ways to make your home Wi-Fi network more secure.
It's highly recommended to change the network SSID and password on your router so it will be less vulnerable to hackers.
Creating a LAN makes it possible to share files over your Wi-Fi network. For example, if you enable file and printer sharing in Windows, you can store files in your Windows Public Folder so anyone on the network can access them or transfer files directly through OneDrive.
Consider setting up a subnet mask to improve network security and performance if you have many connected devices.
Also read:
Share:
Twitter

|
Facebook

|
Linkedin