Fix 'iPhone Is Disabled' Issue, Works For iPad and iPod
If your iPhone doesn't unlock and shows an iPhone is Disabled message, you may be worrying that there's a serious problem with your device. However, the problem likely isn't as bad as it seems. If your iPhone (or iPad or iPod touch) is disabled, this article explains what's happening and how to fix it.
After entering the passcode incorrectly just a few times, your iPhone will lock you out from attempting more codes for a short time. Continue to enter the wrong passcode, and you might find yourself locked out permanently.
In this article, we discuss why your iPhone is disabled and how to fix a disabled iPhone, iPad and iPod using iTunes, the Finder or iCloud.
These directions work for all iPhone, iPod touch, and iPad models.
COPYRIGHT_NOVA: Published on https://www.novabach.com/how-to-fix-iphone-is-disabled-error/ by Daniel Barrett on 2022-05-29T21:53:52.000Z
These error messages nearly always mean you've got the passcode wrong too many times (or someone else has – did you let the kids play with your smartphone?) and the iPhone has locked down to protect itself from a possible hacking attempt.
The iPhone has powerful built-in security measures, and one of these is designed to prevent brute-force attempts to bypass the passcode.
If a phone thief could just keep guessing passcodes – and particularly if they could hook it up to a piece of software that rattles through guesses far quicker than a human – then eventually they would break in. If you use a four-digit code, remember, there are 'only' 10,000 combinations, which Fortune's tool estimates could be cracked by a human in 4 hours and 6 minutes, and by a computer in 6 minutes and 34 seconds.
To stop this approach, iOS deliberately makes it harder for someone to input lots of incorrect passcodes. Get it wrong a few times (up to five) and you can carry on as normal; make six or seven incorrect attempts and it'll just slow you down a bit, but the more times you get it wrong, the harder things get. Once you get to 10, that's it – no more guesses for you.
Here's how the error messages (and time delays) tie into the number of wrong guesses:
6 incorrect guesses: iPhone is disabled. Try again in 1 minute

7 incorrect guesses: iPhone is disabled. Try again in 5 minutes

8 incorrect guesses: iPhone is disabled. Try again in 15 minutes

9 incorrect guesses: iPhone is disabled. Try again in 60 minutes

10 incorrect guesses: iPhone is disabled. Connect to iTunes

For more general related advice, see How to bypass a forgotten passcode.
Also read: How To Reset Forgotten iPhone Passcode Without Losing Data
If your iPhone is disabled, the bad news is that there's no way to bypass the passcode and simply restart the iPhone ; if that were possible, anyone would be able to do that, and it would defeat the point of the passcode's security.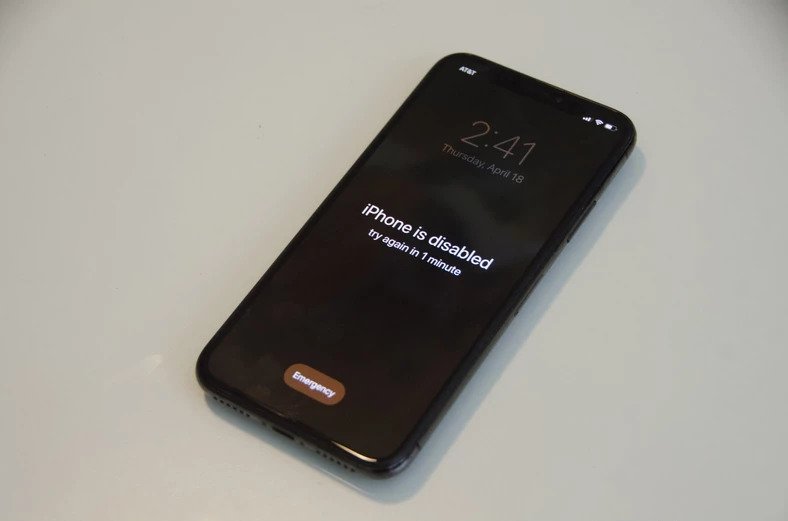 Or6k9kuTURBXy84N2E2NjZlNS1iODAyLTQ4ZTEtYmUwOS03NDZkMDg5YmJiY2YuanBlZ5KVAs0DFADCw5UCAM0C-MLDgaEwBQ.jpg
No matter how your iPhone, iPod, or iPad was disabled, fixing it is relatively easy. It's the same set of options that you follow when you forget your passcode. The downside is that you have to restore your device.
Restoring means replacing existing data with a backup. This results in the loss of data that was added since the last backup was made.
There are four main options for fixing a disabled iPhone, iPad, or iPod:
The first step you should try is to restore the device from a backup using iTunes. If you no longer use iTunes, there is a way to restore from a backup without iTunes. Restoring your phone may solve the disabled problem, but you lose any data not included in your last backup.
Here's how to do it:
On your computer, start iTunes and connect your iPhone using a USB cable.
Start your iPhone's recover mode. Depending on which model iPhone, you'll need to do one of these two things:

On your computer, click "Restore."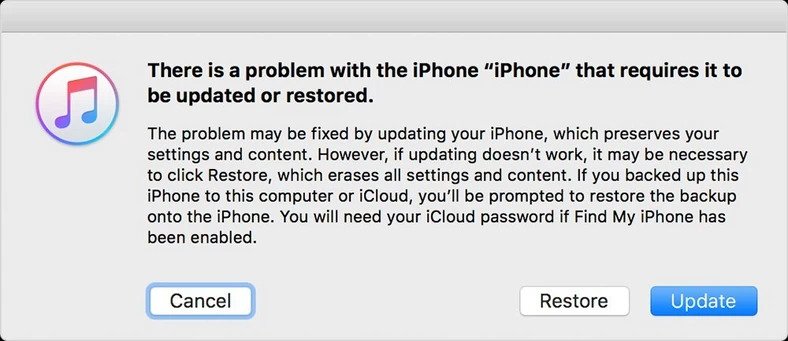 BBRk9kuTURBXy8xYzI3NjBhMy0wZWExLTQ2ZGItYmNlNy01OTUzY2U0NTNiYWMuanBlZ5KVAs0DFADCw5UCAM0C-MLDgaEwBQ.jpg
After this process completes, your iPhone will be reset to its factory conditions. Then follow the on-screen instructions to restore your iPhone with a recent backup.
If that doesn't work, or if you never synced your device with iTunes, use Recovery Mode. Again, you may lose the data you added after you last backed up the device.
If the above methods don't work, try DFU Mode—a more extensive version of Recovery Mode.
Click on this link to learn how to put your iDevice in DFU Mode
Also read: How To Reset iPhone (Soft, Hard & Factory Reset For All Models)
Open the Find My iPhone website in any web browser.

Find your iPhone in the list of devices in the drop-down menu at the top of the screen and click on it.

Click "Erase iPhone" and then click "Erase" to confirm. You'll still need to enter your Apple ID password to do this, but you won't need the iPhone's passcode.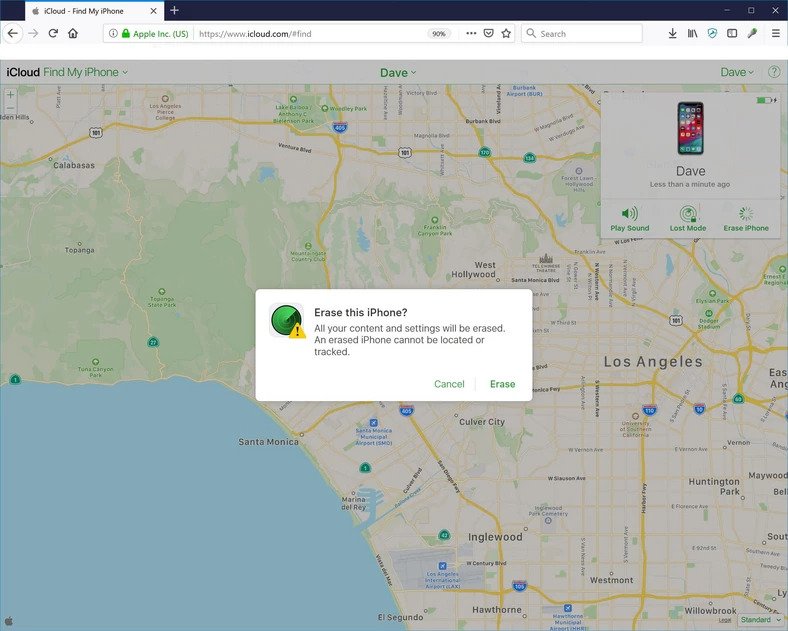 CWLk9kuTURBXy9iMzU3YWIyZC1mYjhiLTRkMzQtYWZmNy04NTVlZWVhZjg5M2EuanBlZ5KVAs0DFADCw5UCAM0C-MLDgaEwBQ.jpg
After it's erased, it'll be returned to its factory settings and you can follow the directions to restore the iPhone with a recent backup.
Having a disabled iPhone is annoying and inconvenient, so you'll want to do what you can to avoid it happening again.
You have two options:
Set a new passcode that's easier to remember. If you remember your passcode and don't have to guess it, you're less likely to enter the wrong passcode, which leads to a disabled iPhone.

Use Touch ID or Face ID. With these options enabled, you don't need to enter your passcode. Just show your face or scan your finger, and your device will unlock.
Editor's recommendations:
Share:
Twitter

|
Facebook

|
Linkedin