Google Stadia Shutdown Starts But Bluetooth Gives Hope
Google Stadiawent offline beginning January 19, 2023, ending the cloud gamingservice just nearly three years after its launch.
In the U.K., the shutdown happens on the said date at 8:00 a.m., reported BBC.
Stadia owners can get their money back as Google assured them of a refund. The company aims that all concerned will be refunded by the middle of January.
Prior to the release of Google Stadia in November 2019, its game developers used a game to test it.
This game - the Worm Game - became the final curtain call, so to speak, for Stadia as it was the last one to be released before the fateful end.
According to a company tweet on January 14, it was releasing Worm Game as a way of expressing Google's "humble thanks" to all Stadia players.
Is this really the end for Google Stadia?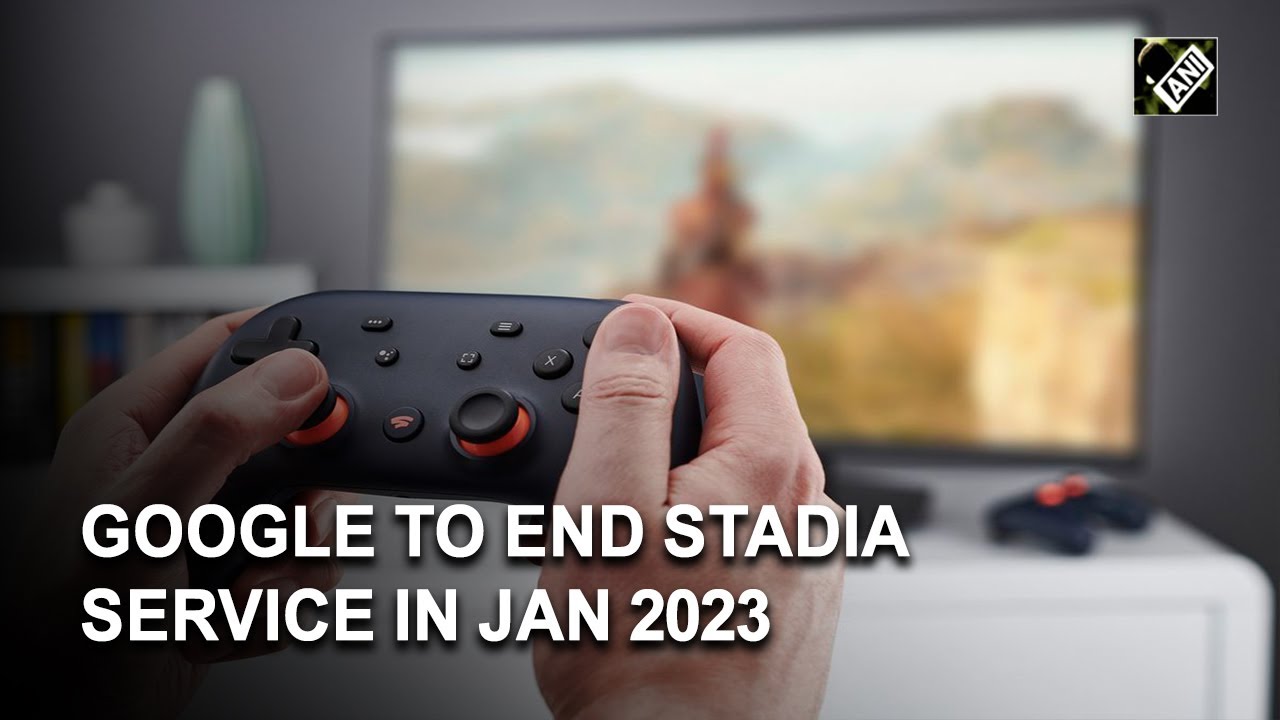 Google to end Stadia game streaming service in January 2023
If you googled what's new with Google back in 2019, one of the search results would tell you it's Stadia.
At the 2019 Game Developers Conference (March 18-22) in San Francisco, on the fourth day of the event, Phil Harrison introduced to the GDC attendees the streaming gaming serviceGoogle Stadia.
Harrison, Google's vice president and general manager, said that this digital gaming platform would work on the following:
tablets

personal computers (desktops and laptops)

TVs
In an interview with a BBC correspondent, he mentioned the game's "integration with YouTube."
When asked to clarify if Google Stadia would require "very, very good . . . very expensive Internet connections" for it to "work fully," Harrison thought otherwise.
According to him, the various resolutions that Google would stream could "match the bandwidth" available at residential homes. He added:
"

"

We used some very clever compression algorithms . . . to make sure we deliver the highest quality experience . . . at the best possible bandwidth.- Phil Harrison
Though only a few games were mentioned in the pitch for Google Stadia at the GDC, Harrison explained that they initially wanted to present the company's "vision" for Stadia and its "capabilities."
Nevertheless, he guaranteed that there would be more games to come.
On November 19, 2019, during the launch of Google Stadia, Phil Harrison named the game that seemed to be his top pick.
For this top Google executive, it was Bungie's first-person shooter (FPS) video game Destiny 2, reported BBC.
Still, for Harrison, Rockstar San Diego's action-adventure game Red Dead Redemption would truly demonstrate Stadia's capabilities as a gaming platform.
The other video games that could be played on Google Stadia included the following:
| | |
| --- | --- |
| Video Game & Release Date | Genre/Description & Developers |
| Farming Simulator 22 (2021) | build-your-farm game (GIANTS Software) |
| FIFA 22 (2021) | football simulation (EA Vancouver, EA Romania) |
| Hitman 3 (2021) | shooter, tactical (IO Interactive) |
| Resident Evil Village (2021) | survival horror (Capcom) |
| Cyberpunk 2077 (2020) | action role-playing (CD Projekt Red) |
| DOOM Eternal (2020) | first-person shooter (Bethesda Softworks) |
| Star Wars Jedi: Fallen Order (2019) | adventure (Respawn Entertainment) |
| Celeste (2018) | adventure, platform game (Extremely OK Games) |
| Assassin's Creed Origins (2017) | action role-playing (Ubisoft Montreal) |
| Dead by Daylight (2016) | multiplayer survival horror (Behaviour Interactive) |
In less than three years after its public launch, Phil Harrison announced to the public about Google Stadia going offline - permanently.
On September 29, 2022, Harrison posted a long message at the company's blog.
He disclosed that the said gaming service "hasn't gained the traction" among the company's target users. This despite Stadia being "built on a strong technology foundation."
Players were reminded that their last play sessions would be on January 18, 2023.
In the U.S., the countdown to shutdown ended on January 19 at 11:59 p.m. PT (Pacific Time) as tweeted on that day by Google Stadia.
Harrison also mentioned that the technology used behind the said gaming service would not go unutilized.
It would be applied on Google Play and YouTubeas well as on the company's other endeavors related to Augmented Reality (AR).
Based on a software review site Cloudwards, in a review posted in October 2022, Google Stadia looked promising but still couldn't catch up to its competitors.
The site also found the asking price of $130 to be "expensive" and "not worth" it because, among other concerns:
available gaming support was "limited"

its audio lagged

it only provided "subpar" computer experience
While Tom's Guide found Google Stadia "impressive," it complained about its performance for being "less stable" and a roster of games that was "unambitious."
As for other reviews, Stadia received some favorable ones from two giant techsites.
As a cloud gaming platform, PCWorld declared it to be "one of the best" out there. In addition, it's "enjoyable" to play partly because of its "easy-to-use interface."
TechRadar likewise praised its interface for being "brilliant and drop-dead simple."
Well, beyond all the reviews, both positive and negative ones, one thing is crystal clear now: Google Stadia is no more.
Nonetheless, per AndroidAuthority, it will "assuredly be missed."
Google Stadia was available from November 19, 2019 to January 18, 2023 (approximately three years and one month).
According to a BBC report, some games such as PixelJunk Raiders by Q-Games would transfer to other platforms; others, such as Outcasters by Splash Damage have no similar plans.
This 2023, Android Police recommended the following Google Stadia alternatives:
'Google' word in neon lights; Google Stadia gaming controller with handles pointing on the upper left side
In an October 2022 article by James Batchelor, the editor-in-chief of GamesIndustry.biz wrote about the mixed reactions for Google Stadia during its launch.
There were "optimism" and confusion," according to Batchelor, but the reactions were mostly displeasures. The general criticism was the lack in quality and features.
This month, Game Developer reported about Google's plan to devise a Bluetooth support tool.
With the demise of Google Stadia, its loyal users could only hope for such said plan to materialize ASAP.
Share:
Twitter

|
Facebook

|
Linkedin