Top Best Photo Scanners In 2022
Best Photo Scanner: Photo Scanners are machines that allow you to digitize your photos. It Immortalises the photos for years. They offer a straightforward way of turning traditional photos into digital ones without over-complicating things. In addition, they also offer incredibly high resolutions and capture every detail.
There are many reasons you'd want to digitize your photo collection, as we mentioned earlier, by using one of the best photo scanners on this page to scan your photos and store them on your PC. In addition, you're creating a backup of the photograph. This saves you from a lot of trouble if something happens to the original.
Let's dive right in.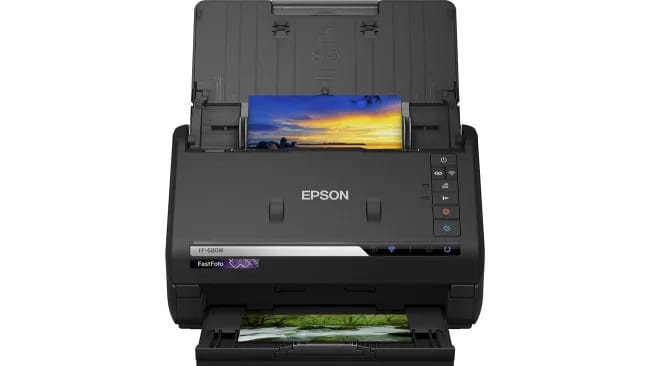 Ranking as our number one, the Epson FastFoto FF-680W is quite impressive. It is fast and convenient. Its tray is designed to hold 36 In addition to standard photographs. You can load it up and leave it to scan in batches. This would save you a lot of time. It can also automatically upload your scans to Dropbox or Google Drive or save them on USB.
However, the downside is its pricing. It is very costly, and its focus on photos means it's not great at other tasks.
Don't miss: 10 Most Comfortable EarBuds You Can Wear All Day Long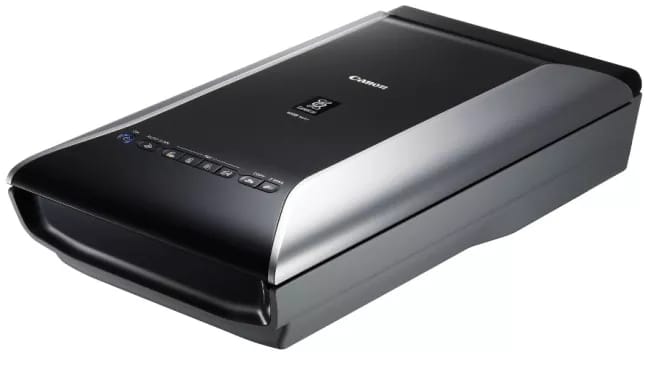 Canon Canoscan 9000F Mark II flatbed scanner offers a scanning resolution of up to 9600×9600 dpi for film/slides. Plus, a quarter of that for photos and documents. All of these for 48-bit.
It can handle negatives and filmstrips with its built-in adaptor. It doesn't require warm-up time and can scan straight to several cloud-based services. That huge dpi precisely means you're scanning photos with hardly any loss of detail. However, you should brace yourself for huge file sizes at that resolution.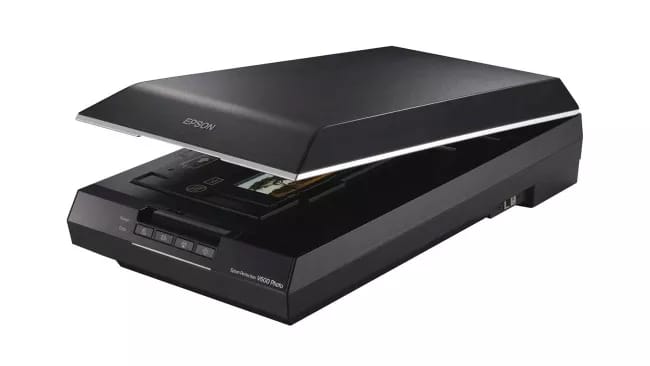 The Epson Perfection V600 is another flatbed scanner that specializes in scanning photos. And with a high 6400dpi, you can scan your photos knowing that you're receiving excellent digitals of your original photographs. It has holders that allow you to scan in negatives and slides quickly.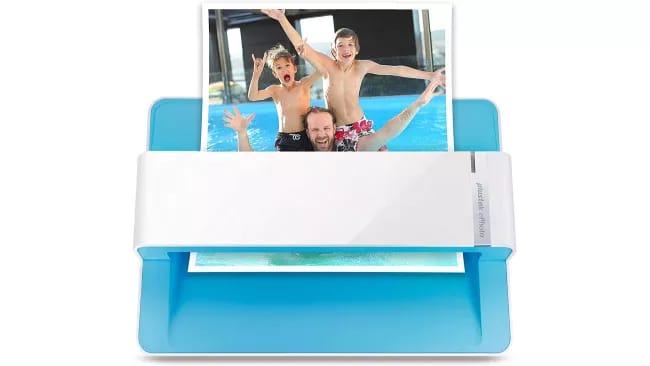 Plustek ePhoto Z300 is on our list because it gets the job done on a budget. It is an ideal choice. Its looks would instantly grab your attention. It is more into scanning printed photos than it is documents. Armed with a 600dpi resolution that would ultimately satisfy your snapshots. It's a little basic because each photo has to be put in one at a time. But this also makes it easy to use and manage.
Furthermore, it possesses valuable image enhancement tools to help you get the best out of old fade snaps.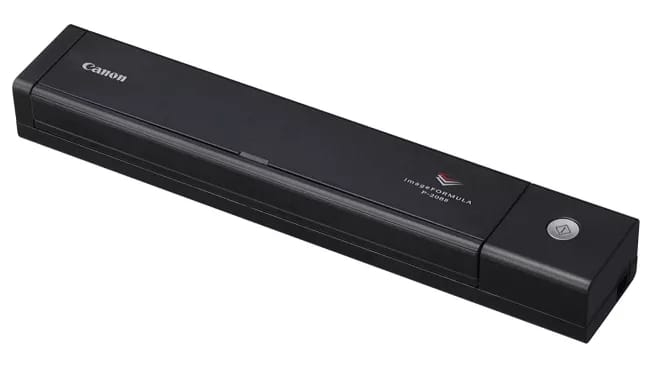 Canon P-208II is a portable scanner, which is why it's loved. It's mainly aimed at business travelers who need to be able to scan documents, receipts, and business cards. However, unlike other portable scanners of this type, it's also suitable for photos.
It's small enough to fit in most bags but surprisingly capable, with a 10-sheet capacity and duplex scanning. Connection is via USB, but you can scan to your phone or tablet while you're mobile. In addition, there's an optional Wi-Fi unit available that'll enable you to do it wirelessly.
Also read: Oculus Rift S Vs HTC Vive Cosmos: Which VR Headset Wins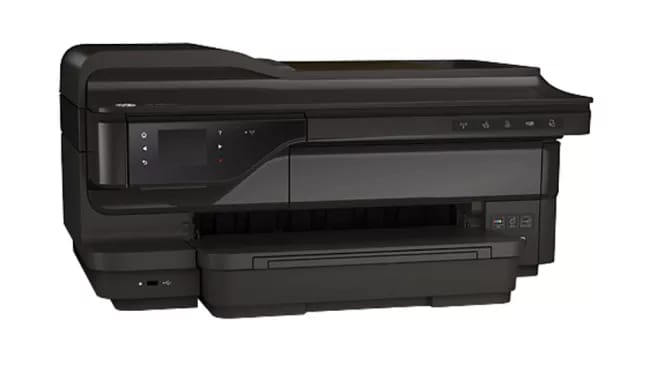 Unlike the other scanners on this list, the HP Officejet 7612 isn't a dedicated photo scanner. Therefore, it lacks some of the photo-centric features of other photo scanners on this list. Additionally, it also means it's more flexible as well.
It's not only an excellent scanner for documents and photos. It can also multi-function as a printer, photocopier, and fax machine. This means you can easily create physical copies of your photos. Another choice is to use the Wi-Fi connection to send photos you scan to people worldwide via email. Plus, the high 1200dpi means scan quality is excellent, and it's very reasonably priced.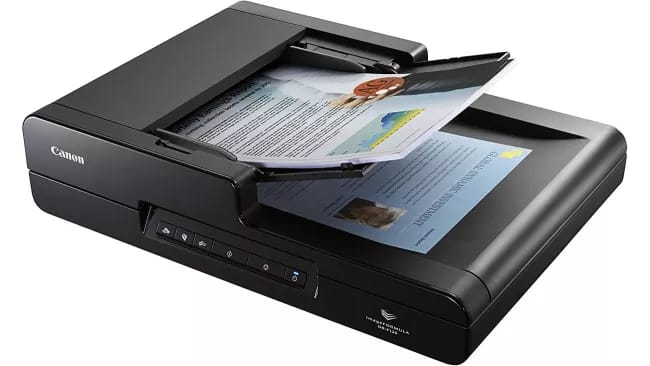 For Windows users who need to scan more than just photos. Canon DR-F120 does pretty much anything you want in scanning. It features a document feeder on the top with a 50-sheet capacity. This makes it ideal for office work, and underneath that is a flatbed scanner that's perfect for photos.
Its 600dpi resolution means it's not suitable for creating high-quality scans. But if what you need is an all-rounder that'll do a creditable job at a decent lick up to 20 pages per minute. Then you can't go wrong with this unless you're on a Mac because it doesn't support it.
Don't miss: 6 Most Awesome 4K Cameras You Can Buy In 2022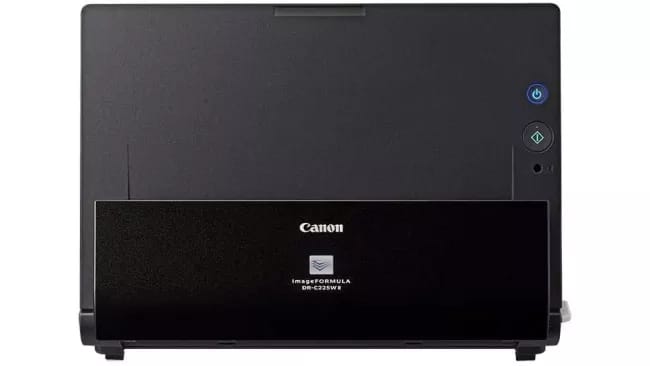 Little desk space? The Canon DR-C225W II slimline document scanner might be just what you need. As a sheet-fed scanner designed to work with A4 documents, you might not want to trust it with adorable prints. But as a compact desktop scanner, it's undaunting.
Its feeder can hold up to 30 sheets. It'll scan in color at up to 25 pages per minute (of course, it'll take longer at higher resolutions). Additionally, its Wi-Fi connection means you don't have to worry about unsightly cables cluttering up your desk. Like the DR-F120 above, however, it's Windows-only.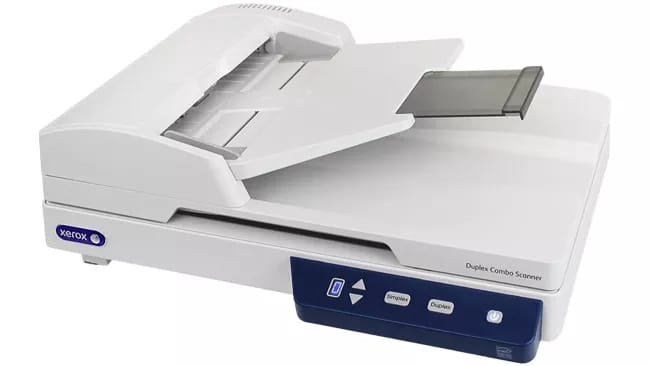 Mac users fret not. Here is your forte. It's another combination scanner featuring a sheet feeder and a flatbed underneath, making it suitable for most scanning jobs. Plus, like the Canon, it scans at up to 600dpi with the bonus of Visioneer Acuity technology, boosting the visual clarity of your scanned photos. So for Mac users (or indeed Windows users) that need a general-purpose scanner that's good for photos, it's a fantastic choice.
Editor's picks:
Share:
Twitter

|
Facebook

|
Linkedin