Apple's Next Airpods Pro May Check Your Hearing Health Features
According to Bloomberg's Mark Gurman in today's Power On newsletter, some of Apple's next Airpods pro may check your hearing health features, supported by iOS 17, that will allow you to check yourself for any hearing impairments and may be able to measure your body temperature via your ear canal.
He also claims that all of Apple's new headphones will integrate USB-C and that the company is working on new AirPods Pro and AirPods Max models – but he doesn't believe new hardware will be released anytime soon.
AirPods currently support audiograms, which are audio profiles that tell the AirPods where your hearing is weakest so they can adjust to your hearing abilities.
Right now, you may create an audiogram with the app Mimi, which Apple would Sherlock — an infamous Apple practice of incorporating third-party features and apps into its operating system — with a built-in hearing test tool.
COPYRIGHT_NOVA: Published on https://www.novabach.com/apples-next-airpods-pro-may-check-your-hearing-health-features/ by Daniel Barrett on 2023-07-04T12:40:42.610Z
Other wireless earphones have a similar feature built-in. The Jabra Elite 75t introduced MySound, a function that develops custom sound profiles after playing a sequence of tones in each ear and urging wearers to tap their screen when they hear a noise, in 2020, while the Nothing Ear 2 debuted this year with its own hearing test and audio profile feature.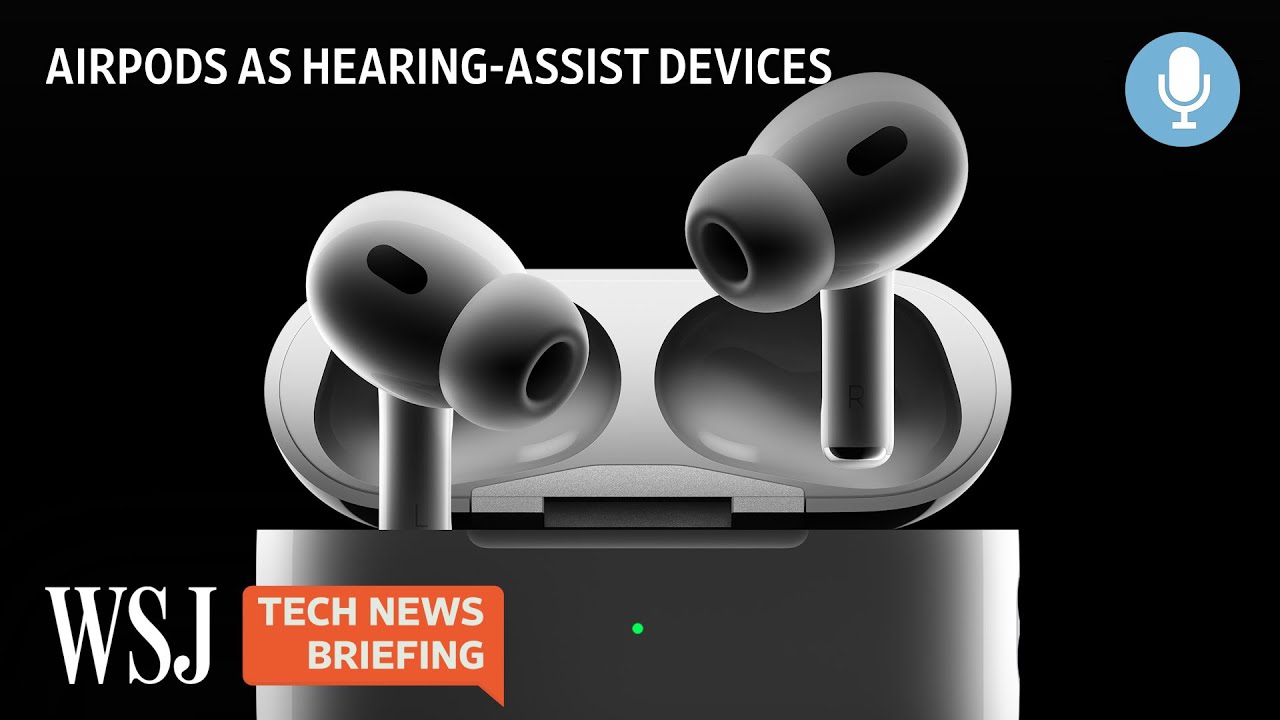 Apple's AirPods Pro Show Possible Future for Hearing-Aid Tech | WSJ Tech News Briefing
Gurman says that Apple is also considering marketing the AirPods as hearing aids, given that the FDA has permitted the sale of hearing aids without a prescription.
Gurman went on to say that future AirPods might take your temperature through your ear canal. Apple has been rumored to do this since late 2021, and the Apple Watch Series 8 added something similar last year, albeit as a relative temperature that's mostly used for menstrual cycle monitoring.
He believes that adding temperature tracking to the AirPods would improve accuracy and allow Apple to more accurately tell a wearer if they are becoming ill. Gurman did not specify if this would be limited to the AirPods Pro, although it appears to be the case.
The disappointing news from the Power On newsletter is that the upgraded AirPods Pro may not be available anytime soon. Gurman feels that the additional health features are "several months or even years away," and that while USB-C AirPods may be on the road, AirPods Pro are currently on a three-year update cycle.
A sample size of two is insufficient to guarantee that will always be the case, but the fact that the second-generation AirPods Pro was only released last year doesn't speak well for a new pair this year.
However, supply chain expert Ming-Chi Kuo predicted in March that a USB-C version of the AirPods Pro will be released later this year, in the second or third quarter, and that Apple had no plans for either the original AirPods form factor or the more bulbous AirPods 3.
It's likely that the new hardware may just be a new case with an updated charging connector, as Apple did when it released a standalone MagSafe case for the AirPods Pro in 2021.
In January, Kuo anticipated that $99 AirPods and a new set of AirPods Max would be available soon, possibly as early as next year.
Share:
Twitter

|
Facebook

|
Linkedin