The 5 Best Smart Smoke Detectors of 2022
The best smart smoke detectors add a layer of extra protection to your house or apartment by alerting you to a dangerous condition — whether you're home or not. That's because smart smoke detectors will not only sound an alarm but send a signal to the cloud so that you can be alerted on your smartphone.
While there are few standalone smart smoke detectors, you can also use smart speakers to listen for the sound of smoke alarms going off and then have either Alexa or Google Assistant alert you.
Read on below to see the best smart smoke detectors to buy.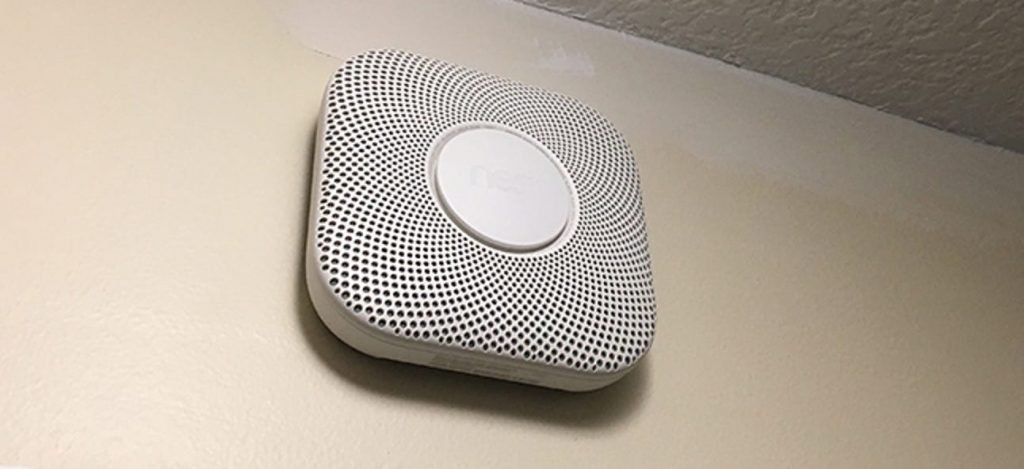 There's no question about it – if you want a smart smoke detector, Nest is at the top of the game. According to your preferences, the Nest Protect has an industrial-grade photoelectric smoke sensor that can distinguish between different types of fires and works with other smart devices in your home, such as thermostats or light bulbs.
The Nest Protect can be hushed from your phone – no more annoying false alarms! – and alerts your phone to tell you what it thinks is wrong, so you can keep an eye on your home even when you're far away.
Some of its other features include an occupancy sensor, ambient light sensor, and even a humidity sensor to build a complete picture of what is going on in your home. After a simple setup process, it comes in a wired or battery version and connects to Wi-Fi. As a bonus, you can choose from multiple metallic finishes to complement your home's décor.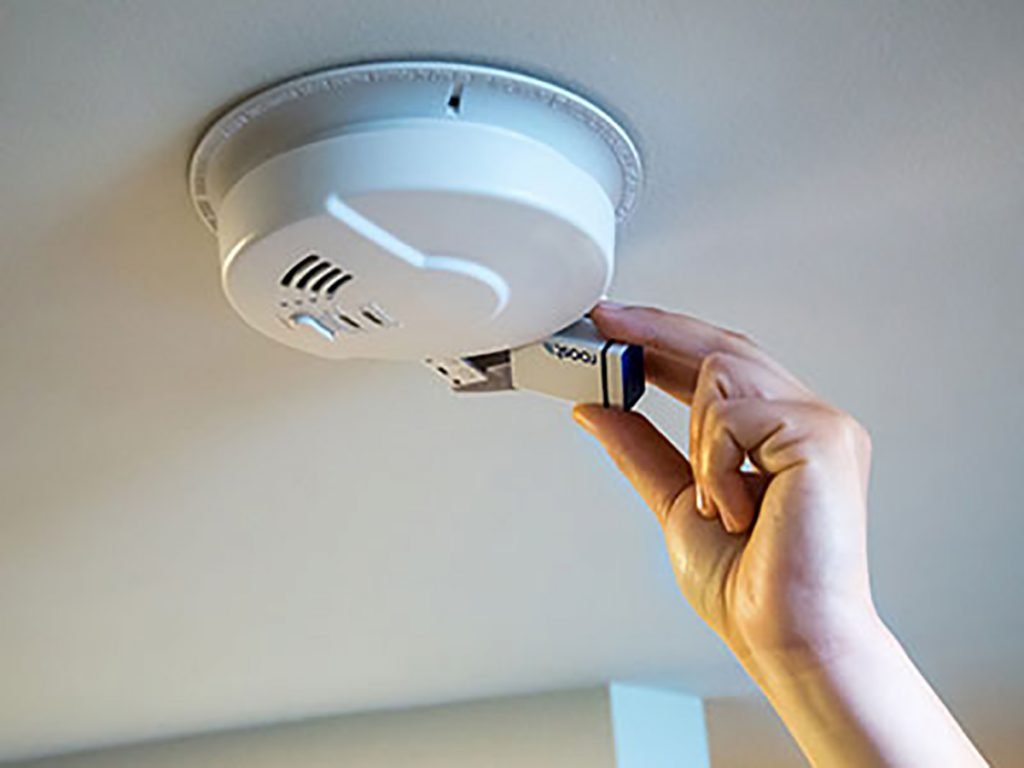 The Roost battery is the best — well, only — option for those who already have smoke detectors and want to make them "smart." That's because the Roost battery, which is Wi-Fi-enabled, sends an alert to your smartphone when the siren goes off. The second-generation battery looks and acts like the original but has a much easier setup process.
Through the app, which can accommodate a large number of connected batteries, you have the option to silence the alarm for up to 2 minutes and automatically send an alert to someone else. However, it no longer works with IFTTT—nor any other smart home system—to turn on your lights when the alarm goes off.
The battery is designed to last up to five years and will work with any smoke/CO alarms that use a 9-volt battery, including hard-wired alarms with a 9V battery backup.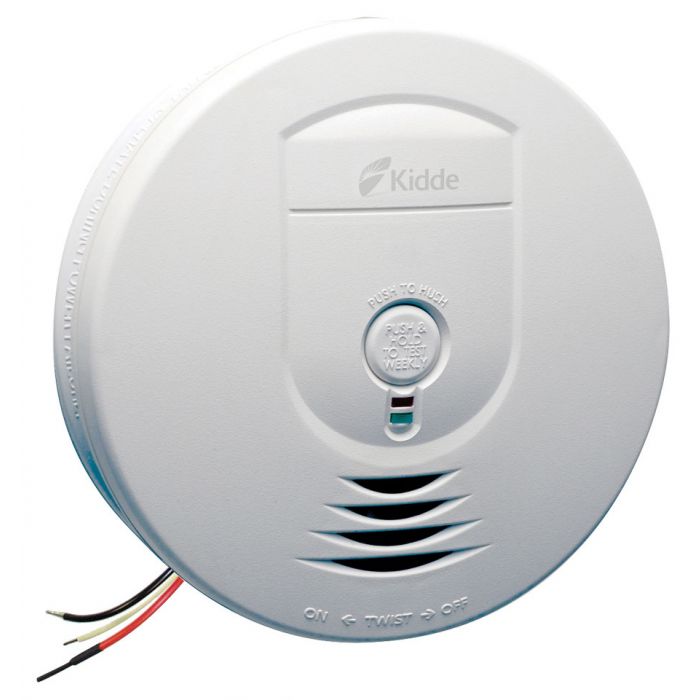 The Kidde RF-SM-DC may not have all the extra features that some of the other alarms on our list, but this device will still give you wire-free interconnectivity quickly and easily for a budget-friendly price.
This Smart Smoke detector uses radio frequency to send and receive messages between your smart home system and/or the other alarms in your home. This allows you to update your system in minutes so that when one alarm goes off, all the alarms go off. Experts agree that an interconnected alarm system is a superior choice to keep you and your loved ones safe.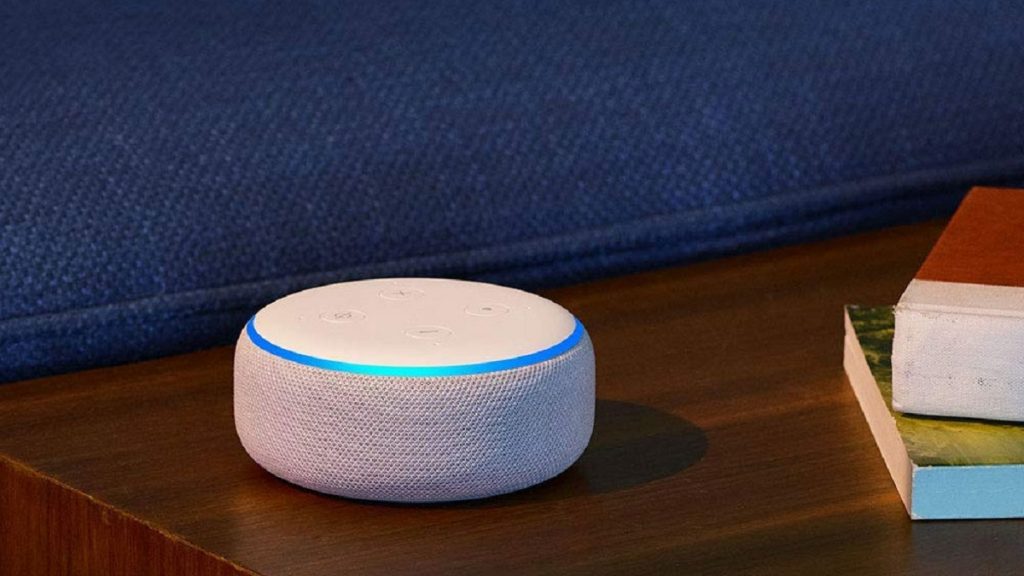 The Amazon Echo Dot doesn't have a smoke detector built-in, but if you enable Alexa Guard, it can listen for smoke and CO2 detectors (as well as glass breaking) and alert you on your smartphone if it hears something. This way, you can keep your older smoke detectors but still get a notification on your phone if you're away and something's amiss.
The Echo Dot comes in three versions: The 4th-generation Echo Dot ($49), the 4th-generation Echo Dot with Clock ($59, and our favorite), and the 3rd-generation Echo Dot ($29).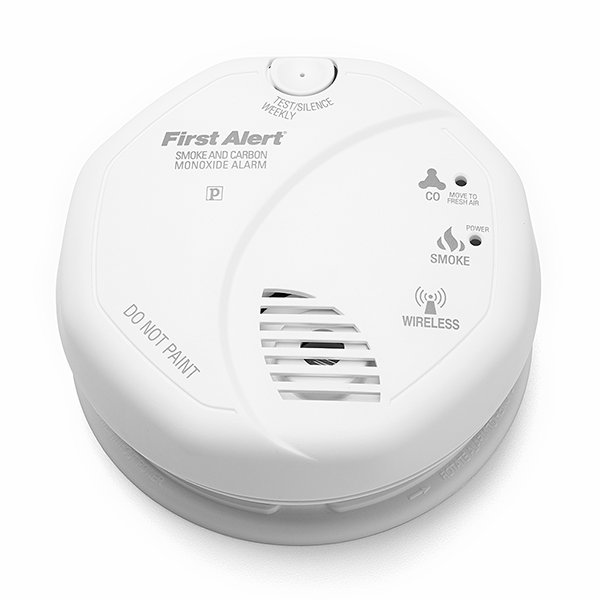 Smoke Detector is an affordable option if you need multiple alarms throughout your home. This budget-friendly smoke detector and carbon monoxide detector feature both electrochemical and photoelectric smoke sensors to minimize the risk of false alarms from things such as shower steam.
This device can wirelessly link to a z-wave hub such as the Nexia Home Intelligence Hub that helps you control the smart devices in your home and sends alerts to your device if you are away from home. If you do get a false alarm, you can silence the alarm with a touch of a single button.
The best smart smoke detector is the Nest Protect. It comes with sophisticated sensors and the ability to connect to other smart home devices. It can be controlled from your phone while providing light, occupancy, and even humidity information.
All smoke detectors use one of two types of sensors to detect fires. Ionization-type sensors are best at detecting fast-burning fires, while photoelectric sensors are better at alerting you about smoldering or slow-burning fires. You should have both types of alarms in your house. Smoke alarms such as the Nest Protect are designed to pick up both types of fires.
Even if you don't have a fire in your home, you can be suffocated by carbon monoxide. A good detector should also protect you against this.
Editor's Picks:
Share:
Twitter

|
Facebook

|
Linkedin