Alphabet-owned Google Introduces 'Perspectives' Tab Feature
This week, Alphabet-owned Google introduces 'Perspectives' tab feature. The Perspective search function provides a variety of perspectives, including human perspectives.
Google's new 'Perspectives' search feature aims to provide users with a diverse range of viewpoints on various topics.
The feature presents a Pinterest-like layout of long and short-form videos, images, and written posts sourced from discussion boards, social media platforms, and Q&A sites.
The blog post provided examples of the types of content that can be found through Perspectives search, including TikTok videos, YouTube videos, websites, tweets, Quora results, and Reddit posts.
COPYRIGHT_NOVA: Published on https://www.novabach.com/alphabet-owned-google-introduces-perspectives-tab-feature/ by Daniel Barrett on 2023-06-27T14:10:14.450Z
Google emphasizes the importance of information quality and critical attributes like authoritativeness, expertise, and trustworthiness, ensuring that users can rely on the information they find.
According to a blog post by Google in May, the Perspectives search feature presents users with an exclusive selection of long and short-form videos, images, and written posts sourced from various platforms such as discussion boards, Q&A sites, and social media platforms.
By selecting the Perspectives filter, users can expect to see more content that is based on firsthand experiences or created by individuals with deep knowledge in a specific subject.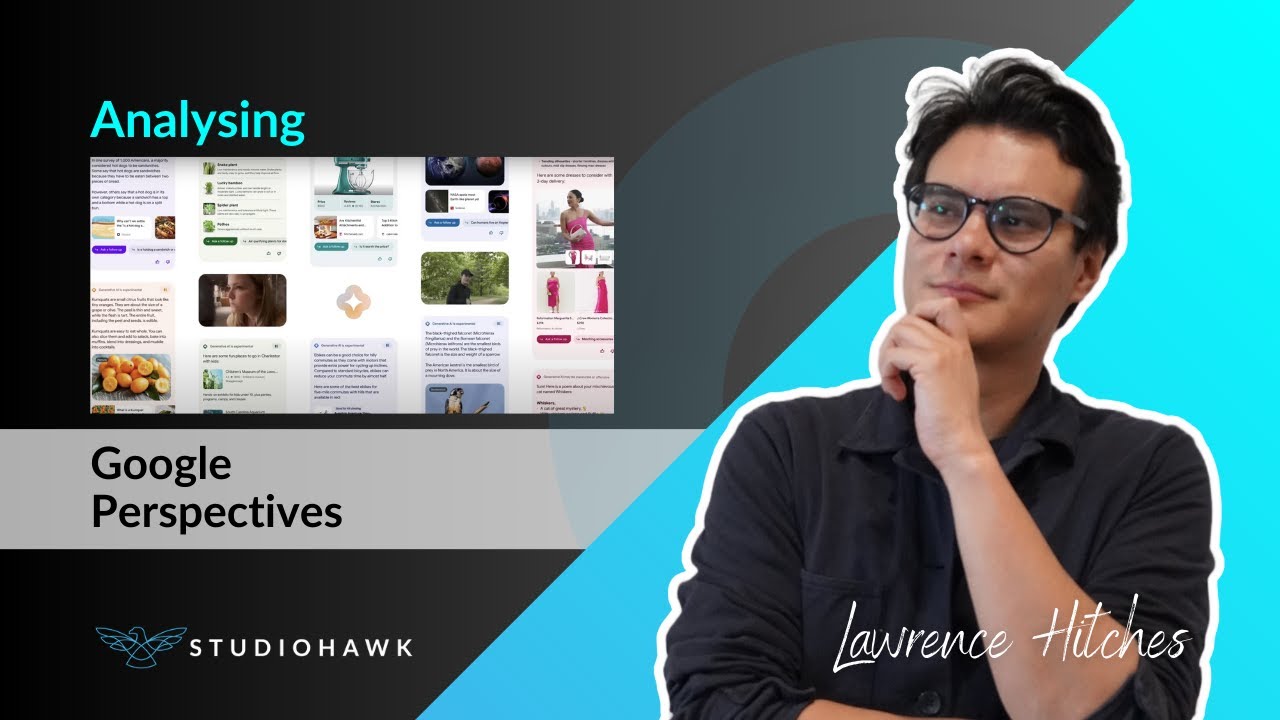 Analysing Google Perspectives
Unlike the traditional format of Google search results, the Perspectives feature adopts a visually engaging and user-friendly layout.
Reports from The Verge describe the Perspectives results as having a Pinterest-like appearance, allowing users to explore and engage with content in a more visually appealing manner.
This alternative layout provides a fresh perspective on how search results can be presented and navigated.
Google's introduction of the Perspectives search feature appears to be a response to a common search tactic employed by users—appending "Reddit" to their search queries to find information and opinions from real people.
However, this tactic became less effective when numerous Reddit communities temporarily went offline in protest of Reddit's planned API changes.
Although many subreddits have since reopened and can be accessed directly through search, Google's Perspectives feature aims to provide users with a broader range of sources and perspectives beyond Reddit alone.
Some critics have raised concerns about Google potentially encroaching on Reddit's territory with the introduction of the Perspectives search feature.
Given the ongoing conflict between subreddit moderators and Reddit itself, this move by Google may be seen as an opportunity to offer an alternative platform for users seeking diverse viewpoints.
However, it is worth noting that the timing of Google's Perspectives release seems to be coincidental.
During a Google conference in May, where the Perspectives tab was announced, Google mentioned a gradual rollout in the following weeks.
The launch of Perspectives aligns with this timeline and suggests that Google had been working on this feature independently of the Reddit-related controversies.
As users explore and engage with Google's Perspectives search feature, it remains to be seen how this new approach will shape the way people consume and interact with information online.
By providing a wider range of sources and perspectives, Google aims to enhance the search experience and empower users to make more informed decisions based on a variety of viewpoints.
Google's new 'Perspectives' search feature revolutionizes information discovery by showcasing diverse viewpoints alongside traditional search results.
With a Pinterest-like layout and an emphasis on quality content, Google aims to provide users with a fresh and engaging search experience.
As the search landscape evolves, 'Perspectives' opens doors to a world of varied opinions, empowering users to explore multiple angles and make more informed decisions.
Share:
Twitter

|
Facebook

|
Linkedin